Entrepreneur | Speaker | Researcher | Educator | Academic
Morris Fedeli is a Key Note Speaker, TV/Radio Show Presenter, Business Trainer, eBusiness/ICT Consultant, Project Manager, Publisher, Expert Witness and University Lecturer. A qualified computer professional, lay magistrate, computer systems engineer and trainer, he holds several qualifications including an MBA in Technology Management/Information Technology from Deakin University.
With a diverse well-rounded business background, holding degrees in science, business, project management and computing, he was formerly on the Board of the Australian Computer Society, Co-Chair Philippine Computer Society and is an Associate Fellow of the Australian Institute of Management, having been active in the industry in Australia and South East Asia for 25 years.
Well traveled, his particular skill is in 'developing wealth for his clients through the effective application of new emerging technologies'. He has worked on many government and business projects with a number of successful organisations locally like Suncorp-Metway Bank, QANTM, James Hardie, BHP, Australian Computer Society, Department of Education, CITEC, Roche Bros, and PLDT, Eastern Telecoms and Wall Street English abroad just to name a few.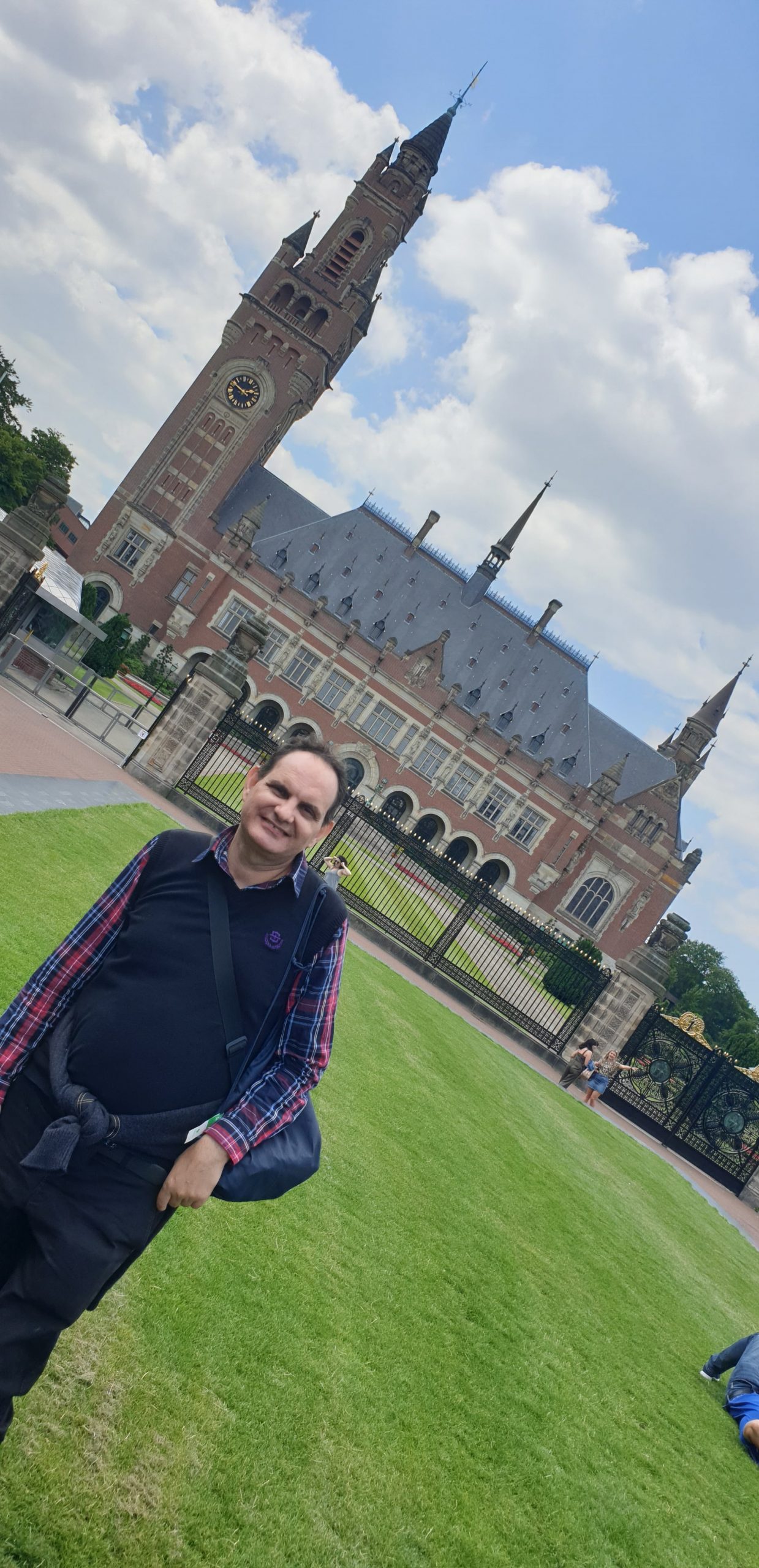 Business history
He led Techmore Pty Ltd to become a Top 10 IT Hardware Supplier in QLD; then pioneered the internet revolution in Australia through Odyssey World Pty Ltd to become rated as the Best Value for Money ISP at the time. He founded Satellite & Wireless Pty Ltd in Australia and WorldCom Wireless in Philippines before even the major Telcos released their networks.
This led to another venture which involved developing a holistic yet geographically dispersed xshoring IT/BPO solutions business with reach in Australia, Europe and Asia. Providence Solutions Corporation, a corporate PCS member, utilizes the latest in development methodologies, technologies and platforms to deliver superior best of breed integrated multi-platform business solutions across the globe.
Over the last decade he has been in China, Thailand, Philippines, Vietnam and in nearby developing economies working on projects in Education, Information Technology, Renewable Energy, Broadcasting/Telecommunications and Tourism/Hospitality.
Current Mission
As of most recent, based in South East Asia, he is undertaking an extensive six year project working in the field of Sustainable Business Innovation Strategy. The project involves analyzing a group of multinational companies with a view to improving their products and process, streamlining their business models as they capture new markets all in a socially and environmentally responsible way.
Lifestyle and Values
With over a decade of experience in each of Europe, Australia and Asia and as a single, actively mobile individual with no dependents he enjoys the most traveling around the world for business, educating others, meeting with industry and political leaders and negotiating new successful business ventures. His interests and passion lie in the sustainable business innovation strategies for a prosperous society.
Business experience
Industries in which I owned, operated or/and managed a business:
ICT/Business consulting
Publishing/ Graphic designing
Telecommunications/Wireless
BPO/Contact center/eCommerce
IT hardware sales/rentals
Software/Web development
Education/Training/Schools
Import/Export technology
Travel/Hotel/Migration Services
Cafe/Restaurant/Cybercafe
Roles
My roles across various businesses in different industries that I was part of:
Director,President,MD,CEO,CTO,VP,GM
BDM,SM,OM,CRM,HRM,DOS,PM
International Keynote speaker
Radio/TV host
Educator,Professor/Lecturer at leading universities across Australia,China and Philippines in IT,Business and English
Qualifications
I hold degrees and industry certificates in various fields in science and business:
Masters: Project Management, Business, Information Technology (Deakin Uni, Aus)
Degrees: Business, Science, Maths, Computer science (QUT,AUS)
Certificates: Network Engineer, Software Developer, Computer trainer, Desktop Publishing, Web designer, Internet marketing, English teacher, Magistrate (Aus)
Follow me on my social channels to stay updated with the latest news on emerging technology and business models.